Happy Friday and hello from Chicago! I'm linking up with Clare again this week to share some of what's been happening in my life. Enjoy!
Five Things I Ate
These almonds, which are perfect for sticking in your purse in case of snack-related emergencies.
I finally sampled one of these chocolate covered strawberries that somebody gave me some time ago, and they are divine.
While out to dinner with my family, my mom ordered a fried green bean appetizer. I was rather hungry, so I sampled a few. Everything tastes about the same once it's deep fried, but they weren't bad.
A sandwich at the airport which I ordered with turkey and bacon, but which came with ham and bacon. So, I basically ate an entire pig.
A sample of our hibiscus iced tea at work. YUM.
Five Things I Pinned
Lovely and true.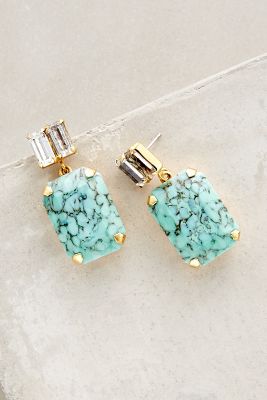 Pretty pretty.
This sums up how I feel at work from time to time.
Anyone who knows me knows that I need this shirt.
Don't underestimate the power of touch.
Five Things Making Me Happy
This trip! Weddings are absolute craziness, but I am so looking forward to spending time with family, hanging out in Chicago, and having a few days in my college town to truly relax after the wedding madness settles down.
This adorable greyhound dog who belongs to the couple hosting us in Chicago. His name is Possum and I am in love.
Hot, beautiful weather even though we desperately need the rain. The farmer's daughter in me mourns for the lack of moisture, but the normal human in me is rejoicing in the Vitamin D.
Fancy-ass airport hand dryers. It's the little things.
I challenged one of my insecurities the other day by wearing a sleeveless shirt to work. I am quite insecure about the appearance of my arms, and I have a shirt that I love but never wear because I worry about how I look in it. After some mental preparation, I decided that I was ready to challenge this fear by wearing the shirt, and it was great! I didn't worry about my appearance as much as I thought I might, and I had a great day!
That's it for this Friday! I'm off to engage in some wedding madness. Enjoy your weekend!