Happy Friday, everybody! This week has been a busy one for me, but I have the day off today! Hopefully I can get some down time before I work another long shift on Saturday. To start off my Friday, I'm linking up with Clare to share some of what's been going on in my world over the past week.
Five Things I Ate
I don't drink bottled water often, but the grocery store that I go to recently started carrying these flavored ones that are delicious. Occasionally, when I'm shopping and feeling especially thirsty, I'll break down and buy one…at least I recycle the bottle afterward! And, since that's technically something I drank…
A piece of this gigantic chocolate chip cookie at work.
Bratwurst on a grilled hot dog bun.
Pizza from my favorite pizza place, which was a challenging meal for me. I didn't pick the toppings, and the people who did got a pizza with a ton of meat on it. In the past, this would have completely put me over the edge, but I am glad to say that I was able to enjoy my pizza alongside everybody else!
Pancakes! Sometimes, you just want breakfast for dinner and only the finest diner-quality pancakes will do.
A turkey, bacon, and avocado sandwich that was actually not great. Oh well…now I know what not to order next time!
Five Things I Pinned
Amen.
YUM.
I'm on a bit of a quinoa kick these days.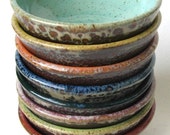 I have a mildly unhealthy obsession with buying bowls, and these are just too adorable.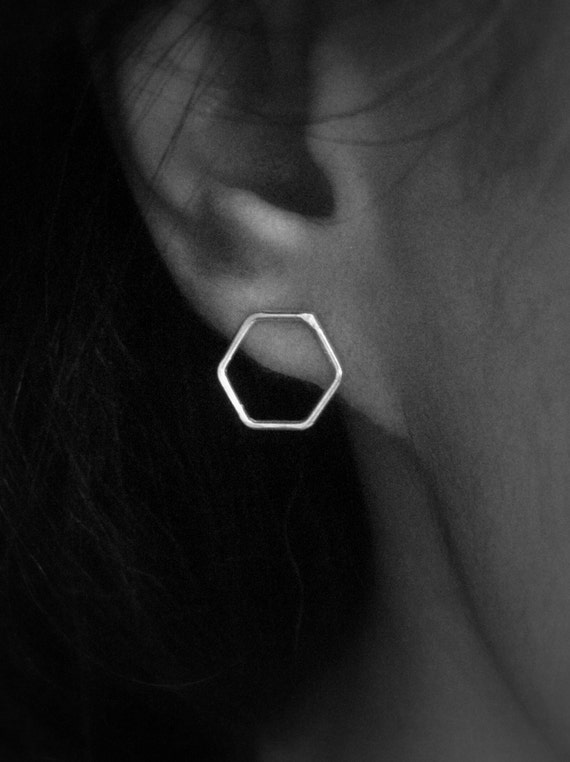 Gorgeous, simple earrings.
Five Things Making Me Happy
I joined a bunch of work friends in a bar crawl/miniature golf tournament last night, and it was a ton of fun! On a related note, it's highly amusing to watch drunk people golf.
Last week, I volunteered selling sausage at a fundraiser for the volunteer fire department that my dad belongs to, and it was a lot of fun! I volunteered with a friend of mine, and aside from the fact that I was absolutely freezing, I had a genuinely good time.
Three words: iced tea weather.
I am going to my cousin's wedding in Chicago in a little over a month, and I made plans this week to meet up with a bunch of college friends while I'm there. It will be so good to see them and catch up, even if it's only for a short time.
I had acupuncture for the first time this week. I don't have any fear of needles and I didn't really expect it to hurt, but I wasn't sure what the experience would be like. For the most part, I found it extremely relaxing and struggled to keep myself awake while it was going on. I can't say that I feel any different quite yet, but only time will tell!
That's it for me this Friday! What are you looking forward to this week?