Good morning! I hope that your Christmas was merry and bright! I am already back to reality, since I work today and tomorrow. Christmas went fairly well, all things considered. I was able to spend the day with family, opening presents, talking, and relaxing with one another. It's unbelievable to me that Christmas is already over, and that 2015 is almost upon us! The last week has flown by, so I'm going to sum it up in a nicely wrapped Five Things Friday package, courtesy of Clare!
Five Things I Ate
Chocolate cupcakes with bourbon buttercream frosting and bacon on top. I made them for a party and they were pretty fan-fucking-tastic.
Vegetable soup that I made for my family before we went to the Christmas Eve service at church. It was a ridiculously simple recipe, but it turned out great!
Treats after the Christmas Eve service.
This freak mushroom. I opened the package and was startled to see that this one mushroom took up at least half of the container.
Cranberry oatmeal bars at my dad's house.
Five Things I Pinned
I'm fairly certain that 15-minute pillowcases would turn into 2 or 3 hour pillowcases if I attempted this project, but they're lovely!
Someday, I will have an adorable bathroom. Mark my words.
Mini caramel apple cheesecakes. Oh yes.
I think that every decision we make is made out of fear or love. I have made many decisions out of fear, but I believe that the ones made out of love are the only ones that will bring us happiness.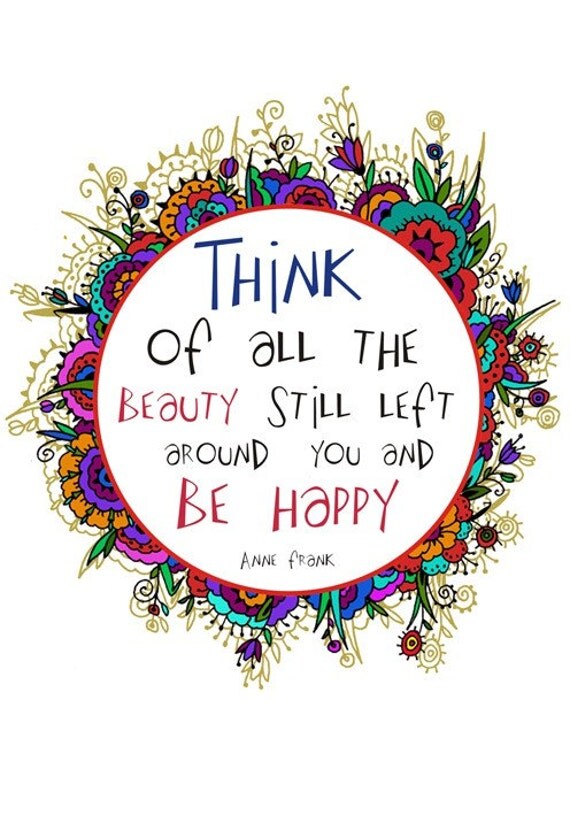 There is truly so much beauty around us each and every day. My recovery allows me to see that once again.
Five Things Making Me Happy
1. Time with the fam, of course!
2. Presents! Just kidding….sort of.
3. I went bowling with my brother last week, which was a blast despite the fact that I am a terrible bowler.
4. Hanging out with this handsome devil on Christmas.
5. Home videos of my first Christmas that I had never seen before. It's incredibly strange watching footage of yourself as a baby, I might add.
That wraps up this week's Five Things Friday post! Have a wonderful weekend!