Oh hey…it's Friday! That means two things: it's almost Saturday, and it's time for a Five Things Friday post, inspired by Clare! My week had its ups and downs, but it was pretty good overall. I would grade it with a solid B+. And now I get to share that B+ worthy week with you all through this post!
Five Things I Ate
An almond milk latte that was actually kind of gross, and that I accidentally stole. Don't worry, I went back later and paid for it, although perhaps I shouldn't have given how unsatisfactory it was. What can I say? I have a guilty conscience.
Chinese food when I was out to dinner with the fam. It was okay, but definitely not the best I've had. It was at one of those restaurants that you remember being awesome during your childhood, but that sorely disappoints when you return as an adult. It reminds me of how I thought Runaway Bride was the best movie ever until I watched it as an adult and realized that it's really quite awful.
A fantastic salad that I took to work for lunch, consisting of chicken, copious amounts of vegetables, hemp hearts, peanuts, and Trader Joe's Spicy Thai Peanut Vinaigrette. It did not disappoint.
Some exotic jerky varieties that were placed on the employee table for us to try. My review? I've been known to enjoy a hunk o' meat every now and again, but this one wasn't necessarily all that memorable.
Check out this bad boy that I pulled out of my garden! I feel like a proud parent…that eats her young.
Five Things I Pinned
I believe that change is possible for each and every person.
If only I had the patience to learn how to knit more than a scarf.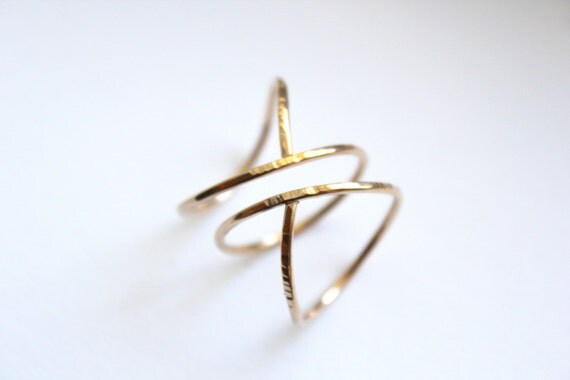 If somebody cares to buy me a gift, this would be acceptable.
Somehow this infographic explains coffee so much better than I do when I'm begrudgingly giving tours of our roastery to bored tourists.
I would add that it's part of you.
Five Things Making Me Happy
This weather forecast. We're having a real fall! Without snow! It's miraculous!
The zipper on my favorite wallet broke last week and I was pretty down and out about it. I'm particular about wallets, so I spent days looking high and low for a replacement. Just when I had almost resorted to ordering one online, I found this beauty and I am in love. I find excuses to get it out just so I can remember how perfect it is.
I'm getting my hair done tomorrow, something I've been neglecting because I'm trying to save money. It's still hard for me to spend money on myself, especially now that I'm focusing on saving up for my move, but sometimes it feels good to get a little bit pampered. Now that I've set aside the money and moved past the guilt of spending it, I'm really looking forward to the feeling of soft hair and a new color that follows a visit to the salon.
I'm going to be a bridesmaid in my cousin's wedding in May! I can't wait! Now begins the search for a knee-length black dress to wear on the occasion. The challenge with such a search as a tall-ish person is that knee-length dresses are often more like thigh-length dresses on me, but I'm excited nonetheless!
I'm starting a housesitting gig this weekend that will last for almost two months. The house is a very unique style with Japanese influences in a beautiful area, and it's closer to work. I think that it will be a good chance to remove myself from my routine a little bit and check out a new environment.
That's it for this Friday! Enjoy your weekend and I'll see you on Sunday for some worthwhile reads!