Good morning and Happy Friday! I'm linking up with Clare for another Five Things Friday post this week. This week was gorgeous as far as weather was concerned, and I loved trying to soak it all up. I also worked with my favorite coworkers this week, so even work wasn't all that taxing!
Five Things I Ate: 
Really good salsa and hummus that we sampled out at work with some rice chips. So good!
A deconstructed peach bran muffin.
Eggs, vegetables, and avocado on toast. It may be boring, but it's damn tasty.
 These stubby baby carrots I grew in my garden. They want to be real carrots when they grow up.
This latte, which was kind of a big fuckin' deal. Here's the thing: I love anything pumpkin. Who doesn't, right? Pumpkin is everywhere these days. Given this love, I love pumpkin spice lattes, although they're a tad sweet for my taste. Needless to say, pumpkin spice lattes did not fit very neatly into my diet plan over the last two years. And, because I saw food as something that should always be restricted, not as an essential part of life (one of the most essential, I should add), they were cut out entirely along with any other liquid calories. When I could cut lattes out of my diet, it was a real sign of strength as far as I was concerned. It made me feel a false sense of confidence, and I loved that.
Perhaps I was feeling bold today, perhaps I realized that feeding my body is not a sign of weakness, or perhaps I am just enjoying real life too much to care anymore. In any case, I decided that I wanted a latte…made with 2% milk…with some fucking pumpkin spice syrup in it. So, after my physical therapy appointment today I went to Starbucks and ordered a latte with very little hesitation. I felt strong. I felt amazing. Just don't tell my coworkers that I'm sleeping with the enemy, mmkay? Our coffee still wins.
Five Things I Pinned
Worst feeling in the world: the trifecta of being cold, wet, and hungry. Ugh.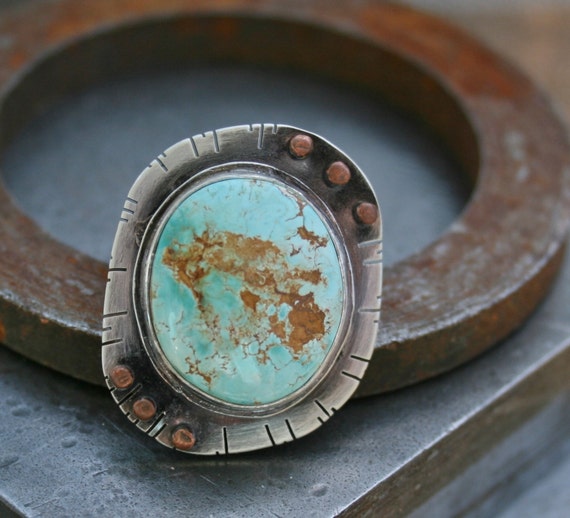 Mmm, love me some turquoise.
The resemblances are uncanny.
Ah, Freaks and Geeks. You know me so well.
I, for one, love brussels sprouts, and these look fabulous.
Five Things I'm Loving: 
Weather warm enough for sandals! I gotta hang on to it while I can.
The Fuck It Diet. This site is awesome. I got a weekly email from them today that was just what I needed to read.
Riding my bike. With weather so lovely, I'm trying to engage in the physical activity that ranks highest on my list: riding my little ol' bike around town.
My dog. Damn, he's cute. He lives at my grandpa's house to keep him company now, but I go visit them pretty often. What really gets me is when puts himself to bed every night, curling up on the pillow next to my grandpa. It's borderline too cute.
Sleep! I've been sleeping pretty well lately, and thinking back to a year ago when I woke up in the middle of the night with hunger pains every. single. night. Thank God for a year of difference.
That wraps up this week's edition of Five Things Friday. Have a glorious weekend!