On this cloudy Friday, I'm linking up with Clare at Fitting It All In again to summarize my week for y'all. Housesitting put me a little out of my routine this week, which I was grateful for. Any change in routine put me completely over the edge for most of the last year, so the reintroduction of flexibility has been a gift.
Five Things I Ate
The birthday treats I made for work! My rules for these monthly desserts are simple: it has to be easy and it has to be delicious. These met both criteria. The pumpkin pie was the easiest I've ever made (although I did make the crust from scratch because I don't believe in store bought crusts) and the chocolate truffle pie was essentially heavy cream and chocolate. You could put heavy cream and chocolate in a dumpster and it would still probably taste delicious, so there wasn't much of a way to go wrong.

My mom bought these awesome frozen bags of organic kale and quinoa this week. Joke's on her, because I've already eaten most of them! They're lightly seasoned and go great with eggs, I've discovered.

These are extremely adorable and extremely convenient. Chocolate, coconut, and peanut butter happen to be three of my favorite things and the marriage (polygamous though it may be) is quite lovely when mixed in with some yogurt.

I got a big ol' bag of these at Costco and they have become a work lunch staple. They are SO GOOD. Go buy some. Right now. I'll wait.

I know that I still have a tendency to restrict my fat content, almost subconsciously, so I have taken to throwing in some extra nuts 'n' such when I cook. These are delicious and make a fabulous addition to stir fry or salads. Whenever I'm cooking and feel the fat restriction creeping up, I toss in a couple for good measure. Fuck you, eating disorder. These cashews are the shit.
Five Things I Pinned
Say it till you believe it.
 As somebody with unlimited access to coffee grounds, I like finding that they can be put to good use!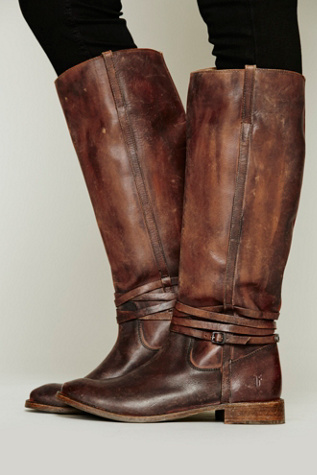 If I had a million dollars, I would spend an embarrassingly large number of those dollars on boots.
A foot hammock?! Are you kidding me?! I want one!
Free stuff and Chicago: two of my favorite things!
Five Things Making Me Happy
Views like this. I'll miss 'em!
The Stuff Mom Never Told You podcasts. They're funny, interesting, and just plain badass. I loved listening to them while I walked the dog this past week.
Training a new person at work – she's awesome and will fit right in with our quirky little staff. It's been great getting to know her!
Being awake early. I had to face the facts this week and realize that I genuinely do not like staying up late. I had these ideas about having to stay up late so that I could sleep in later, even though my favorite time of day is the morning. Silly, I know. This week, I went to bed earlier, woke up earlier, and had some lovely mornings to myself!
Some awesome fall wardrobe finds at Goodwill. I often don't come away with much that I actually like when I go thrifting, but I hit the jackpot last week. On top of it all, most of my things ended up being 50% off!
That's it for this week. Have a wonderful weekend, everybody!