TGIF, amiright? I worked most of last weekend, so I'm looking forward to a more legitimate break for a couple of days. But first, a little Five Things Friday action courtesy of Robyn to get the weekend off to a good start.
Five Things I Ate
This week, I ended up eating on the run more than I usually do, and more than I typically like to. However, I will gladly choose fitting snacks into my life over fitting my entire life around snacks like I did when I was extremely sick. The important thing is that I'm eating the food. Sometimes that means a leisurely dinner with friends and sometimes it means finishing my oatmeal on the morning commute.
More tiny apples, of course.
I also ate pizza this week. I ate kind of a lot of pizza, actually. The beautiful thing is that I honestly haven't thought about the fact that I had pizza several times this week until just now. There is no way I would have allowed for that much pizza, or any pizza, a couple of months or even weeks ago. And if I were still in that mindset, I would have missed out on dinner with family, an evening out with coworkers, and an old friend's birthday party. I'm damn grateful for progress, and I'm grateful for pizza, too. Pizza is food. Carrots are food. Cupcakes are food. They are not numbers, they are nourishment.
5 Things I Pinned
Man, I love quinoa but I never seem to cook it correctly. Hopefully this helps!
C.S. Lewis was a pretty wise guy.
I want ALL the jewelry.
Obviously, this needs to be made as soon as possible.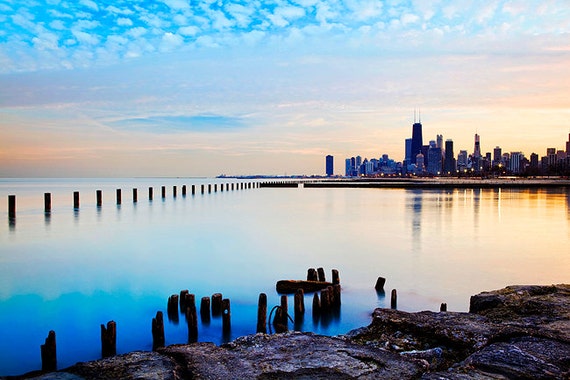 Chicago! I'm getting more and more excited about calling this city home.
5 Things Making Me Happy
I got to FaceTime with so many wonderful people this week, including my brother and soon-to-be sister-in-law! Although I curse it from time to time, technology sure makes life easier when it comes to staying in touch.
I found out that I will get to house sit for two months beginning in October, in a super unique house that feels like it's straight out of The Hobbit. It will be fun to live on my own, it's closer to work, and it will give me a little extra income to save for my big move!
We had an all-employee picture last week at work, which reminded me how much I love my coworkers. I've only been there for a year, but the people I work with feel like family now. I'm so grateful for them!
With patience and dedication, I can tell that my back injury is healing. I can't say this enough: listen to your body. If I had listened when running became excruciatingly painful 18 months ago, I would most likely not still be healing. It is slow progress, much like recovery, but it is progress nonetheless.
I get to have a whole day off on Sunday! I don't know what I'll do with my time, but I will be sure to enjoy it.
5 Products I'm Loving
If you've never tried Crack, it will change your life. Not the drug, the hair product. The drug will also probably change your life, but not in the same way. I'm addicted to this stuff.
I recently ordered some things from The Body Shop and their Brazil Nut Define & No Frizz cream and Honey Bronze bronzer were the leaders of the pack. The hair cream smells amazing and the bronzer rubs into skin oh so nicely.
Tragically, I just used the last of this Aveeno tinted moisturizer. It is one of the only products I've found that I can use daily without any irritation from my sensitive skin. Time to restock!
I'm all about this Essie polish that I got at TJ Maxx. Hurray for fall nail colors!
____________________________________________
That wraps up this week's Five Things Friday post! I'm falling asleep at the keyboard, so it's off to bed for me. Happy weekend!